Analisis Pemakaian Pendapat Fiqh Mazhab Syafie dalam Pandangan Hukum Halal Haram Aditif Makanan di Malaysia
Analysis on The Application of Shafi'ite Views in Determining Rulings on Halal Additives in Malaysia
Ridzwan Ahmad

University of Malaya

Nor Fahimah Mohd Razif

University of Malaya

Tuan Sidek T.M

University of Malaya
Abstract
Food additives are among the important items used in the current food industry. These are substances added to food for various purposes such as preservation, giving flavor, retaining nutritional values, maintaining freshness and safety, increasing affordability and convenience and improving taste or appearance. As science and technology develop rapidly in producing different additives with multiple uses , there is a need to determine rulings on halal. Hence, this study is conducted to analyze the extent to which the Shafi'ite views are applied in the determination of halal rulings on additives in Malaysia. This study adopts a qualitative method whereby data collection is taken from various written materials related to halal rulings in Malaysia, scholars' opinions and other related documents. The results of the analysis show that the Shafi'ite views greatly influenced halal rulings on additives in Malaysia. However, in certain cases, the views of other fiqh schools are also applied for the reason of maslahah. The domination of Shafi'ite views on halal additives in Malaysia demonstrates how local wisdom has been manifested and applied wisely by Malaysian Muslim scholars.
Downloads
Download data is not yet available.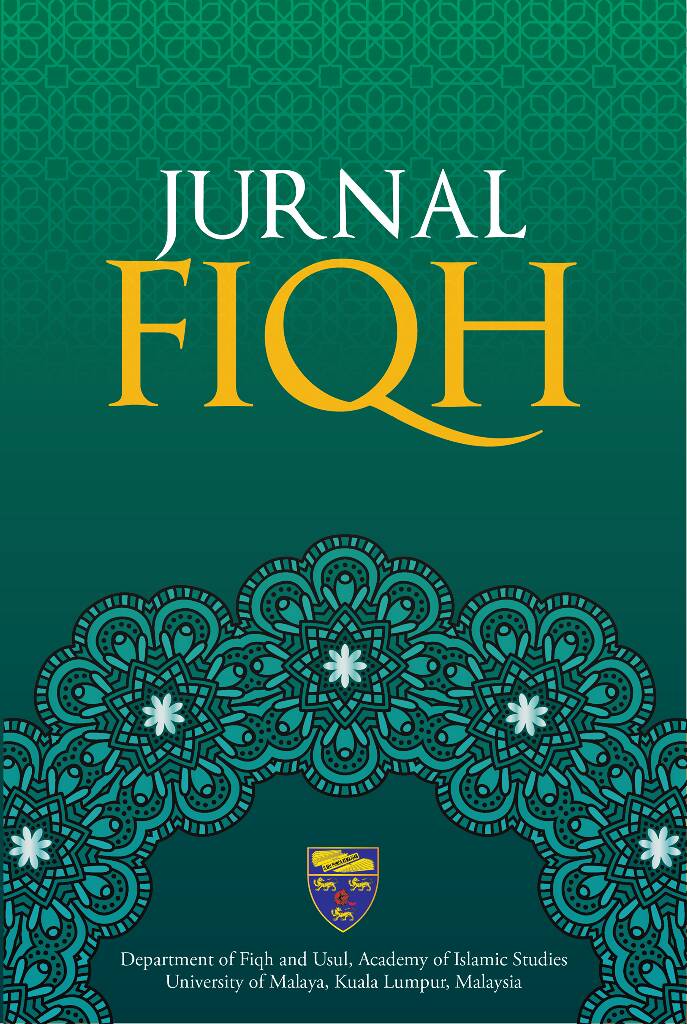 How to Cite
AHMAD, Ridzwan; MOHD RAZIF, Nor Fahimah; T.M, Tuan Sidek. Analisis Pemakaian Pendapat Fiqh Mazhab Syafie dalam Pandangan Hukum Halal Haram Aditif Makanan di Malaysia.
Jurnal Fiqh
, [S.l.], v. 16, n. 1, p. 105-128, july 2019. ISSN 2289-7518. Available at: <
https://fiqh.um.edu.my/article/view/18185
>. Date accessed: 15 nov. 2019.