Hukuman Buang Daerah di Malaysia: Satu Sorotan dari Perspektif Kearifan Lokal
Banishment in Malaysia: A Review from The Local Wisdom Perspective
Shahidra Abdul Khalil

Abdul Samad Abdoll Aziz

University of Malaya

Abdul Karim Ali
Abstract
Banishment (taghrīb) is one of the many punishments prescribed under Islamic criminal law. It serves as a type of punishment under hudud by the majority of jurists, imposed on unmarried persons for committing adultery, in addition to hundred lashes. In its early implementation, the adulterer whether a man or a woman, will be banished to other districts or countries. However, this punishment was interpreted differently by the Hanafis and Malikis who had expanded it into the form of detention or imprisonment. In the Federation of Malaya (Tanah Melayu), the implementation of the punishment in its conservative form for the same offence was stated in several law manuscripts. However, during the British colonization, these laws were replaced while during the post-independence era, some punishments similar to banishments were still in existence and according to current development align to the Hanafis and Malikis. The purpose of this paper is to review the implementation of the banishment law from its original form to its current form which is developed based on Hanafis and Malikis and practised in the Malaysia law. This research used the content analysis and comparative methods in summarizing the data collected from the text and documents. The research suggests that this punishment evolved to different forms as a result of several elements impacted by social, geographical and geopolitical factors. Nonetheless, elements of local wisdom such as considering the appropriateness of the banishment area (locality and social environment) and monitoring of the convicts have influenced the form of punishment. In Malaysia, the law of banishment has been re-accepted for several different offences after being regarded as outdated and irrelevant in modern days. Elements of local wisdom can be seen in its reimplementation with the adaptation of certain technology which enhances its implementation in tandem with the advancement in science and technology. In this case, local wisdom plays a significant role in assuring Islamic laws are relevant regardless of time and place and in accordance to the local context.
Downloads
Download data is not yet available.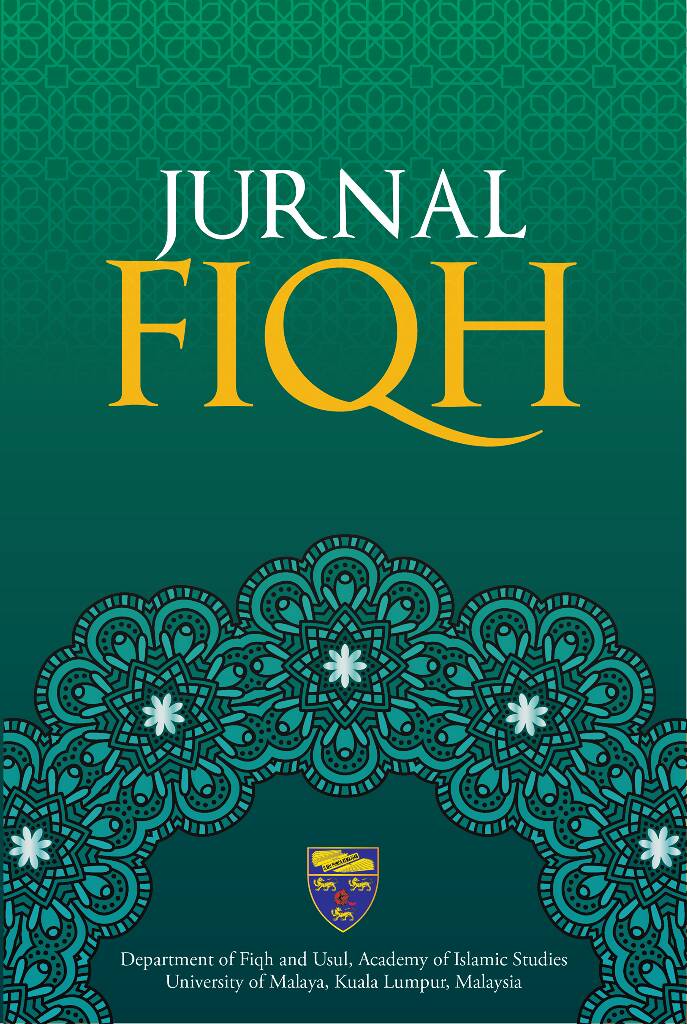 How to Cite
ABDUL KHALIL, Shahidra; ABDOLL AZIZ, Abdul Samad; ALI, Abdul Karim. Hukuman Buang Daerah di Malaysia: Satu Sorotan dari Perspektif Kearifan Lokal.
Jurnal Fiqh
, [S.l.], v. 16, n. 1, p. 25-56, july 2019. ISSN 2289-7518. Available at: <
https://fiqh.um.edu.my/article/view/17935
>. Date accessed: 15 nov. 2019.