Penetapan Ganti Rugi Bagi Pelbagai Kecederaan Diri Menurut Perundangan Islam
Determination of Compensation for Various Personal Injuries in Islamic Law
Shahidra Abdul Khalil

Syed Mohd Jeffri bin Syed Jaafar

University of Malaya

Abdul Karim bin Ali

University of Malaya
Abstract
Implementation of Islamic criminal laws in modern days, in multi-ethnic and multi-religious country is a challenging issue. This is due to negative perception against the law especially hudud law which is perceived as harsh and irrelevant in modern days. However, the aspiration to implement Islamic criminal laws may be feasible if it is begun with the implementation of diyat. Generally, diat is a compensation for fatality and personal injury with the fixed rates determined by Shariah. Compared to hudud and qisas, the implementation of diyat may be less controversial as the main objective is to protect the victim and the heirs' right with financial liability charged to the wrongdoer. From previous literatures, it is found that discussions on implementation of diat is scarce and mainly focus on basic theory of diat without further discussion on the determination methodology of the rates for more complex injuries. Hence, this article aims to fill the loopholes by discussing the methodology in determining the diyat rates for various injuries. The application of the methodologies namely al- ta'addud, al-tadakhul and determination of rates based on ratio as discussed by the Islamic scholars is analysed. The article reveals that al-ta'addud methodology applies when injuries occur in different part of body. Whereas, al-tadakhul applies when several injuries overlap in same or related part of body and compensation is proportioned to the full amount of diyat if the loss of body part or its function is partial. For complex injuries, referral to expert and utility of current medical technologies in determining the type and severity of the injuries is advocated. In conclusion, all the methodologies for determining diyat rates are relevant as it can be applied in current context for various types of injury.
Downloads
Download data is not yet available.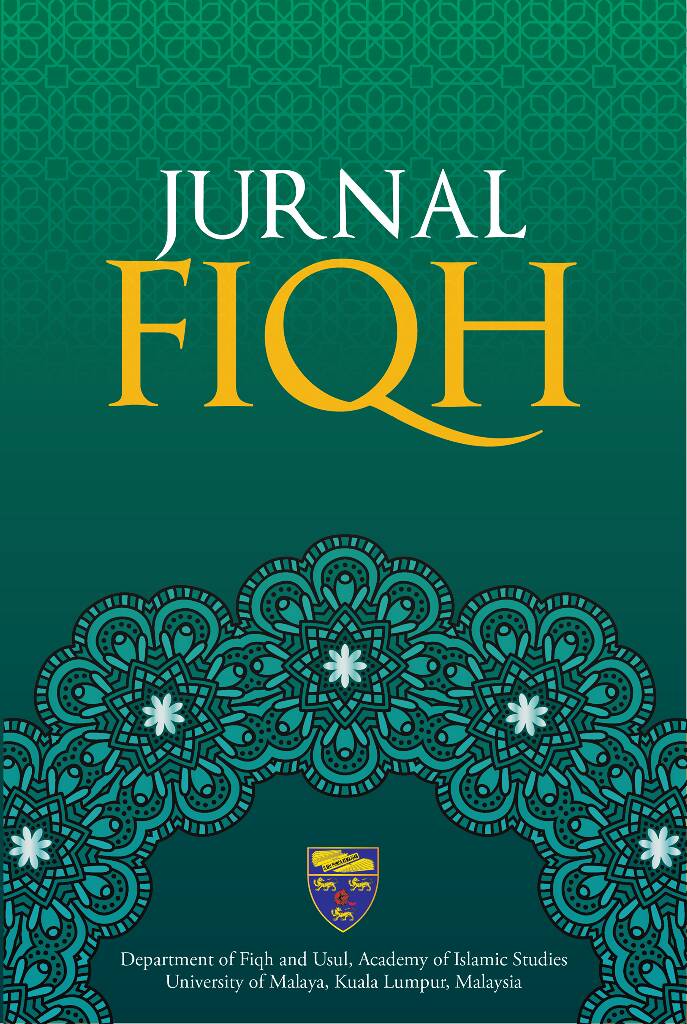 How to Cite
ABDUL KHALIL, Shahidra; SYED JAAFAR, Syed Mohd Jeffri bin; ALI, Abdul Karim bin. Penetapan Ganti Rugi Bagi Pelbagai Kecederaan Diri Menurut Perundangan Islam.
Jurnal Fiqh
, [S.l.], v. 15, p. 61-86, dec. 2018. ISSN 2289-7518. Available at: <
https://fiqh.um.edu.my/article/view/14550
>. Date accessed: 15 nov. 2019.